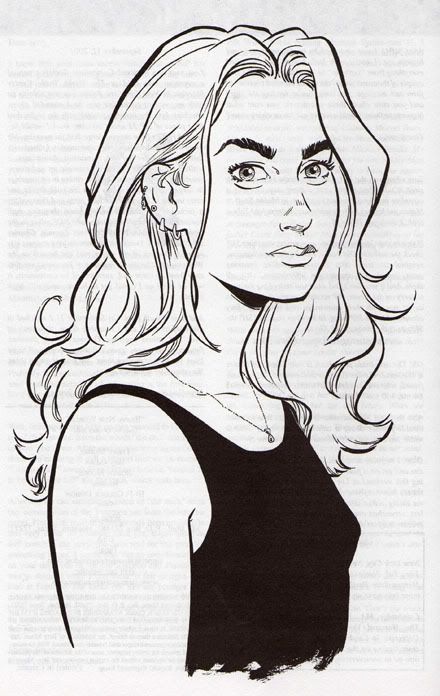 Like a lot of the ladies I give out the Small Boobs Award to, this one also doubles as a Kick-Ass Woman. Katina Marie Choovanski, aka Katchoo, is one of the main characters of Terry Moore's Strangers in Paradise - an epic, amazing series about ladies in love, assassins, intrigue, and best friends.
I first fell in love with Katchoo because she was petite, gorgeous, had HUGE bags under her eyes, chain smoked, and was always pissed off. It was the first time I'd seen a female character in a comic book allowed to be real - in all her good, bad, and awkward moments. Strangers In Paradise (and Terry Moore) is given a lot of credit for its depiction of real bodies, mainly because of the tall, realistically busty Francine. But since I am on the flat-chested side, I tended to relate more to Katchoo.
Plus you don't get too far along in the series before you find out she can hold her own in a fight, and used to work alongside a slew of assassins. That's pretty much everything I want in a story - realistic, relatable characters and secret organizations full of female assassins. With some scenes of junk food eating and TV watching thrown in, to boot.
Here's a blurry picture of a sketch I did of Katchoo back in 2009, when I finally got to meet Terry Moore in person:
There are very few characters who've influenced my comicking as much as Katchoo. I'm so lucky I got introduced to her when I did.
[otw_is sidebar=otw-sidebar-4]
[otw_is sidebar=otw-sidebar-7]